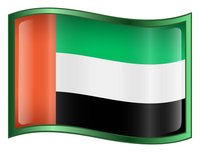 Emirates is an airline based in Dubai that flies to many overseas locations and select cities in the United States, including New York and San Francisco. As of January 2011, U.S. citizens do not need a visa before entry into the United Arab Emirates, although you must have a standard U.S. passport. You will be allowed to visit for 30 days free of charge and can extend your trip an additional 30 days for a fee.
Navigate to the Emirates website at Emirates.com. You may also book directly with a customer service agent by calling 800-777-3999.
Under "Flight Search," enter your departure and arrival airport information. Choose your departure and return dates, along with the number of adults, children and infants in your party. Click "Search."
Choose a departure flight from the ones displayed. Click "Select."
Choose your return flight from the ones listed. Click "Select."
Review the listed itinerary to ensure it is the one you want. If this is correct, click "Book This Itinerary." If not, you will need to start the search process over.
Enter each passenger's full legal name, as it appears on their passport, birth date, and gender. You will also need to enter a phone number and email address. Check the box to agree to the terms and privacy policy of the airline. Click "Continue."
Choose your payment method. You can use a credit or debit card, bank transfer, PayPal or Western Union. Input your information to make your payment. Click "Continue."
Review your itinerary information again. If everything is correct, click "Purchase." Your itinerary and confirmation number will be emailed to you.