Creating new types of craft projects isn't just fun, it's educational, especially for children. Paper mache is a great art project that allows you to create anything your imagination can conjure up: animals, gift boxes, pinatas and much more. Whether it's for Halloween, a costume party or just to express your style and flair, making a paper mache masquerade mask is a great project for any day of the year.
(mask image by Lovrencg from Fotolia.com)
Things You'll Need
Glitter

Full or half mask form

1 cup flour

1 1/4 cups water

Colored tissue paper
Mod Podge (optional)

Wooden or plastic stick

Thin piece of elastic

Feathers
Step 1
Have your half or full mask at hand. Whether or not you use a half or full mask is up to you, the process of paper mache is the same either way. Gather together any other materials you would like to use for your mask such as glitter, feathers, beads, sequins or paint. Be sure that you have a plastic or wooden stick for a mask that you hold up to your face, or a thin piece of elastic for a mask that you wish to stay on your face without any effort.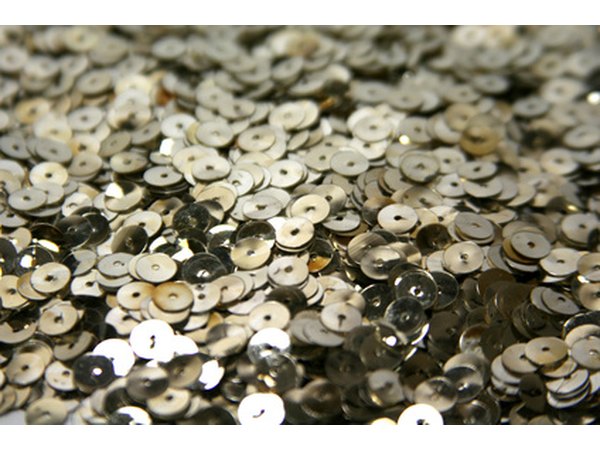 sequins image by Vaida from Fotolia.com
Step 2
Make your paper mache mix by mixing together 1 cup of flour with 1 1/4 cups of water. If you find that your mix is either too watery or too thick, add either more water or more flour to the mixture. The mixture should resemble a semi-thick pancake mix.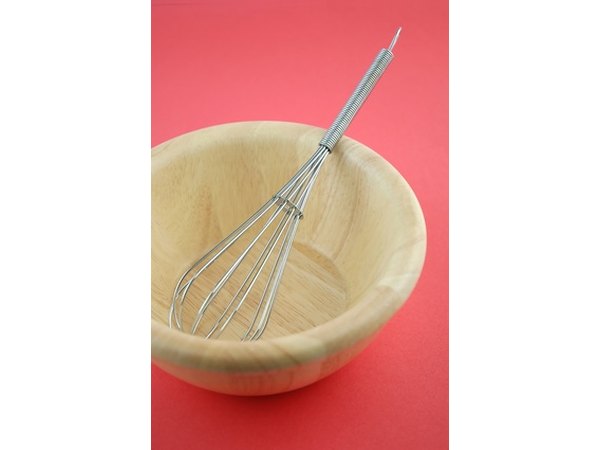 wire whisk in wooden bowl image by Jarek Miarka from Fotolia.com
Step 3
Using either strips or larger pieces of tissue paper, dip each piece of paper into the flour and water mixture. When pulling the paper out of the mixture, gently pass it through your middle and index fingers to remove any excess mixture. Place each piece of tissue paper onto the mask form, covering it fully. After you have the mask covered, allow it to dry for at least 24 hours. You can hasten the drying process by using a hair dryer on a moderately warm setting, or by placing the mask by a heat register. If you would like to add a glossy coat to your mask, you can apply a coat of Mod Podge to the tissue paper before adding any embellishments to the mask.
tissue paper image by Christopher Hall from Fotolia.com
Step 4
Add anything else you would like to your mask, such as glitter, feathers, sequins or even paint. Affix these items to the mask with Elmer's Glue. Allow the items to dry before wearing the mask. If you chose to create a full mask, poke two small holes in both sides of the mask and feed through a piece of elastic. If you made a half mask, affix the stick to the bottom of the mask with glue.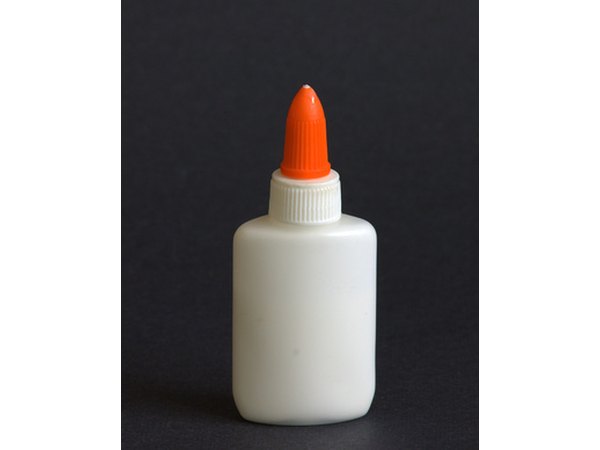 glue bottle image by Bruce MacQueen from Fotolia.com
Tips & Warnings
Have a design idea for your mask ahead of time, especially if the mask is for a themed party.
You can purchase Mod Podge at craft stores.
Do not attempt to put on the mask until it is fully dry.
Promoted By Zergnet