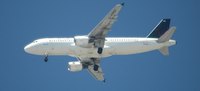 Allowing a friend or family member share you airline miles can be done with the simple click of a button. There are two different ways to share miles, either gifting or transferring. The major difference between the two is the fee associated with the transfer. The fee for transferring miles between the same airline loyalty program is typically much less expensive than gifting miles to a friend or family member. Provided are the guidelines for three major American airlines: Continental, American Airlines and Delta.
Things You'll Need
Airline rewards program membership
Recipient's reward program membership information
Log in to your frequent-flyer account. Check the amount of miles in your account. For Continental, a minimum transfer of 2,000 miles is required, and transfers can be made in 1,000-mile increments. American Airlines allows transfers in 1,000- mile increments, up to 60,000 miles per year. Delta requires a minimum transfer of 1,000 miles with a maximum of 30,000 miles.
Transfer your miles to another member of the same rewards program. To transfer with Continental, there is a $15 fee (as of January 2011), and miles must be transferred in 1,000-mile increments at a maximum of 60,000 miles per transaction. After logging into your account, select the "Transfer OnePass Miles" tab and fill out the required information. As of January 2011, American Airlines charges $50 to transfer between 1,000 and 5,000 miles; $100 to transfer 5,001 to 10,000 miles; and $150 to transfer between 10,001 and 15,000 mileage points, which doesn't include the $30 processing fee and taxes. Click on the "Buy, Gift, Share Miles" option under the AAdvantage tab. Delta has a minimum transaction of 1,000 miles and a maximum of 30,000. The rate for Delta is $0.01 per mile with a $30 processing fee plus applicable taxes. Log in to SkyMiles and select the "Buy/Transfer Miles" option.
Give the miles as a gift. Continental only allows transfers of miles to other OnePass members. To gift miles with American Airlines and with Delta, you must know the recipient's frequent-flyer information. For Delta, miles can be gifted in 2,000-mile increments, from anywhere between 2,000 and 60,000 miles. As of January 2011, the rate per mile is $0.028 plus applicable taxes. American Airlines allows gifts of 1,000 to 40,000 miles; the rate for 1,000 miles is $27.50, or $1,000 or 40,000 miles. The rates don't include the $30 fee and taxes. To gift miles with either service, log into your account and fill out the required information.