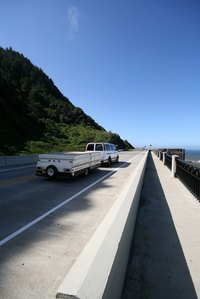 Do not avoid revitalizing your old Jayco camper because you think it is too difficult. The process is easier than you thought. Many Jayco owners report having replaced their camper's canvas in a matter of hours. It is largely a process of observation and replication. By choosing the right replacement canvas and carefully observing how the original canvas was installed, you and your family will soon be enjoying your camper once again.
Things You'll Need
Replacement canvas
Construction stapler
Hammer
Drill
Phillips screwdriver
Identify the model of your Jayco camper. You will need this information when ordering your replacement canvas.
Remove the old canvas carefully. After-market canvas manufacturers often require the old canvas as a pattern for the new one. Take special note of how your old canvas is attached while removing it. This will help you install the new one properly. Jayco has manufactured many different models of campers. Canvas installation varies slightly between models.
Order your replacement canvas either from an on-line supplier or from a local vendor. Local artisans working in canvas may be able to make a replacement.
Install the canvas on the camper body. It is attached with a combination of staples, metal stripping, and snaps. Raise the hard top into the "up" position. Stretch the canvas to its approximate position. Attach the corners with your stapler, or provided snaps, then attach the remaining material to the camper top in the same manner as the original was installed, making slight adjustments to the canvas' position as needed. Staples should be placed into the wood stripping on the inside of the pop-up, instead of stapling into the fiberglass resin.
Attach the lower portion of the canvas to the upper portion of the main body in a reverse installation process, following the example of the original. When attaching the canvas around the door frame, make sure that it remains in its original position. Window placement and other features may be located differently than the original; this should not affect the fit. The new canvas will be looser than the original but will tighten with wear. Use the new snaps, provided with the replacement canvas to replace missing snaps, and snaps positioned differently than the original. Old snaps can also be moved to the new location. Snaps are attached with Phillips-head screws. Drill new holes to avoid splits and cracks in the body of your trailer.
Draw the corners of the bed-wing canvas over the bed-wing platforms and secure the support poles. Adjust pole length to loosen or tighten the canvas. Replace this portion of the canvas with the same combination of staples, metal strips, and snaps as was used on your original canvas.