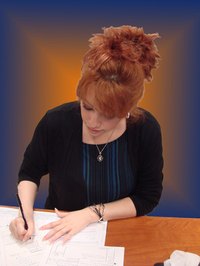 An LLC, or a Limited Liability Company, is a type of business designed to separate personal assets and company assets to a specific degree. Colorado business owners who wish to protect their own assets but still want to account for a specific portion of company profits (or losses) on their personal tax returns can form an LLC. Colorado business owners may form an LLC by submitting specific documentation to the Colorado Secretary of State.
Choose a name for your LLC. The name of your company must include the words "Legal Liability Company" or the "LLC" abbreviation.
Access the Colorado Secretary of State database. (See Resources.) Enter the name you have chosen for your LLC in the field labeled "Name Availability" to conduct a search on your LLC name. If the chosen name is already taken by another company, choose a different name and check the availability of that name. When you enter an available name, the words "Entity Name" will appear on a new screen on the "Articles of Organization" page.
Enter the company name, address and a brief description in the provided fields of the Articles of Organization page.
Enter the name of the person or business who will act as the registered agent for the LLC. You can enter your own name or that of your LLC. Enter the address of the registered agent. (This mailing address must be in the state of Colorado.)
Click the circle indicating whether your LLC management is vested in one or more managers or in the members. Only one choice may be made.
Enter a delayed effective date for your Colorado LLC if you do not want to make the LLC effective immediately. You may select any date up to 90 days from the time you submit the LLC documentation to the Colorado Secretary of State.
Enter your own name and address in the field labeled "The true name and mailing address of the individual causing this document to be delivered for filing."
Click "Submit" at the bottom of the page.
Pay the LLC filing fee using the provided credit card payment fields. As of January, 2011, the fee for filing the Articles of Organization to form a Colorado LLC is $50.