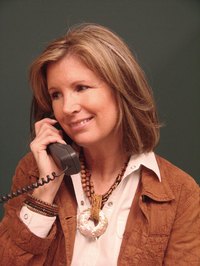 Needs assessment is a process of gaining information. The assessment is designed to find areas in a business or organization that requires work to meet some specific need. Organizations or businesses require a needs assessment when there is a problem or an area where improvement is desired. Exact needs assessment tools differ depending on the specific need or area for improvement, but methods of making and designing the assessment are similar.
Consider which group, area or skill to look at for the needs assessment. The process of needs assessment is one of obtaining information about a specific group, skill or area. When designing a needs assessment tool, defining the group, skill or area of study minimizes the complications. For example, in the case of medical help organizations the leaders in the organization might consider pregnant women as the needs assessment group.
Set defined standards. A needs assessment is meant to determine when standards are not met so that it can provide training or help according to the needs of the group, individual or organization. Defined standards draws the line between necessary intervention and a group that does not require intervention. For example, set an income limit for pregnant women who are receiving free prenatal care.
Determine methods of obtaining information about needs. This means setting specific guidelines for how information is obtained and confirmed. For example, performing a needs assessment tool for pregnant women that need help paying medical bills might use pay stubs or the last year's tax data to obtain information. Set more than one method to obtain information, such as interviews, tax data and current proof of income, for obtaining information.
Design the outcome of needs assessment. Needs assessment tools obtain information about a need so that action is taken to eliminate the needs and improve a company, organization or individual. For example, if a business determines that new workers are unable to complete specific tasks, it might provide training for the workers. In the case of pregnant women that are part of the study, it might determine that women of a certain income group need medical assistance for prenatal expenses and would take action by giving free or low cost prenatal care.