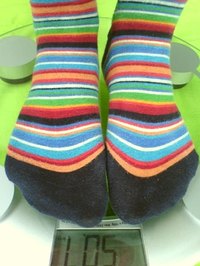 If you are overweight, losing 13 lbs. of excess weight in two months is a realistic goal that can be achieved by committing to regular exercise and eating healthy foods. Losing weight will make you feel better about yourself and additionally, your health will also benefit from it. According to the U.S. Centers for Disease Control and Prevention, losing as little as five to 10 percent of your total body weight will improve your blood sugars, blood pressure and blood cholesterol.
Reduce your caloric intake by approximately 800 calories to lose 13 lbs. in two months. The CDC website states that one pound of fat equals 3,500 calories and that healthy weight loss can be achieved by losing no more than 1 to 2 lbs. per week.
Don't deprive yourself by cutting out entire food groups or reducing your calorie intake more than necessary. Replace unhealthy foods with healthier alternatives. Drink low-fat or nonfat milk instead of full-fat milk. Eat brown rice, vegetables, fruits and whole-wheat pasta which are complex "slow digesting" carbohydrates and better for you than simple carbohydrates, which digest quickly and increase insulin levels. Eat lean meats such as turkey and chicken instead of fatty meats. Don't cut out fats. Eat unsaturated fats, such as nut butters and olive oil, that maintain healthy cholesterol levels and make you feel full.
Exercise three days of the week to increase your metabolism. Walk, swim, run, ride a bicycle or use cardiovascular gym equipment to bring the heart rate up. Exercise for at least 30 to 45 minutes each day.
Build muscle tissue by incorporating weightlifting into your exercise regimen. Muscle makes the body burn more fat because it forces the metabolism to stay active all day long. Exercise all body parts three days of the week.
Avoid drinking alcohol because not only does it drain your energy levels, it also contains many empty calories and no nutritional value.
Get plenty of sleep because while you sleep your body restores itself. You need seven to nine hours of sleep each night, according to the National Sleep Foundation. Lack of sleep makes you fatigued, and then your metabolism will not work at its optimum level.
Stick with your exercise routine and healthy eating habits to maintain your weight loss once your goal has been achieved. Make them a part of your lifestyle.