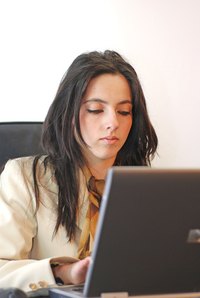 For many students, writing an essay can seem like quite a difficult task. It requires a certain degree of self-discipline. Research, writing guidelines and time management are all vital factors. Writing about opening a business may seem challenging at first, but there are just a few, relatively simple cornerstones to address. As long as those are researched, covered and properly developed, your essay will be up to standard. As is the case with any other essay topic, the key is to have an organized plan and stick with it from start to finish.
Ensure that you have a thorough understanding of the nature of the topic so that you do not waste time collecting material you will not need. Is the essay to focus on starting a business in a specific industry? Or is it to be more generalized? Refer to the syllabus or your teacher for clarification if necessary.
Narrow your focus. Once you have grasped the specifics of the assignment, identify a few key elements, then research and develop them. High cash flow, low operating costs and what product to offer are all vital elements you must address, regardless of the business type. Stay within the parameters of the assignment's scope when doing so, however.
Find someone who has started a successful business, and talk with him. He is not there to do your work for you, but he can help you ensure you are headed in the right direction with your essay.
Write a rough draft. Don't fret about whether it is perfect at this point. The main thing is to finish it. This will be a good barometer of how far you have come in your research, and how far you need to go. When reviewing your draft, ask yourself whether you would be better informed on opening a business after reading your work.
View other essays with similar content, such as those you might find in a business journal or chamber of commerce publication. This is not an invitation to plagiarize or duplicate the work of others, as both are absolutely unacceptable. However, viewing other essays is a good way to learn style and standards, and can aid you in your final revisions. It can help you answer questions such as: Is your essay too wordy? Did you overdevelop your points and lose focus? Did you spend too much time on minutiae and miss key elements?
Write the final draft, making sure that you have included all of the main ideas and that they are properly organized and developed with supporting evidence. Read it over several times to ensure you have tied all of the information together in a clear, concise and informative manner. Have a classmate or friend read it as well, as a different set of eyes can shed additional light on any needed improvements. Submit the essay after making sure it has achieved its purpose of providing useful information on how to open a business.