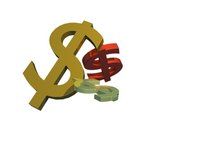 Many small business owners are surprised to learn that they can raise capital through a stock offering without spending the time and money to go through the initial public offering (IPO) process. This alternative is called a private placement, in which restricted securities are exempt from U.S. Securities and Exchange Commission (SEC) registration requirements. The SEC's Regulation D specifies how to prepare such an unregistered offering.
Decide how much capital you want to raise and the applicable exemption you want to take. The amount to be raised largely determines which exemption rule you will invoke:
• Rule 504 allows you to raise up to $1 million per year with no restriction on the qualifications of offerees. • Rule 505 limits the offering to $5 million and allows no more than 35 offerees who are not "qualified" – sophisticated wealthy investors who understand the risks. • Rule 506 is similar to rule 505 except it places no limit on the amount raised.
Prepare SEC Form D. You will be asked a series of questions including the amount you want to raise and the rule you are invoking for exemption from registration. After completing Form D, file it electronically through EDGAR (Electronic Data Gathering, Analysis, and Retrieval). According to Investopedia, EDGAR is the "electronic filing system created by the Securities and Exchange Commission for the purpose of increasing efficiency and accessibility to corporate filings. This system is used by all publicly traded companies when submitting required documents to the SEC."
Prepare a private placement memorandum (PPM). This is a prospectus you give potential buyers disclosing important information about your company and the offered securities. The content and format of a PPM are dictated by SEC regulations, and generally contain the kind of information that would be of interest to investors, such as the plan for using the capital raised, the financial condition of the company and information about all company officers. You must also prepare a questionnaire to establish whether potential investors are considered qualified. In addition, a signed securities agreement is required for the sale of the offered securities.
Market your offering. You must give potential investors a copy of the PPM and questionnaire. Regulations and court rulings have set the parameters for marketing to potential investors over the Internet. The chief restriction is a 30-day cooling off period for investors between the time they acknowledge interest in the offering and the time they purchase the private securities.
Issue restricted certificates to investors. These certificates must contain a standard legend stating the security cannot be resold without first registering it with the SEC or is granted a new exemption from registration. Use a transfer agent to maintain records concerning security certificates and investors.