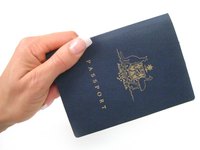 Once you are issued a U.S. passport, it is valid for 10 years. When your 10 years are up, or close to it, it's time to renew your passport. You can renew your passport by mail or in person in Seattle, depending on whether your current passport is in good condition. You'll need new passport photos and once again you'll have to pay the fees associated with obtaining a passport.
Obtain form DS-82, the application for a U.S. Passport. Fill out all of the information required on form DS-82. If your application is not filled out properly, it could be denied or delayed.
Take two new passport photos. Both must meet the passport photo guidelines provided by the U.S. Department of State.
Mail your passport renewal application, photos and your current passport to the U.S. Department of State address listed on your application along with a check in the amount of $110, which is the passport renewal fee as of 2010. Your new passport will arrive six to eight weeks after the application is accepted. To expedite the handling of your passport renewal, visit any Seattle Passport Acceptance Facility. For an additional $60, the Passport Acceptance Facility will expedite your renewal and you will receive your new passport two to three weeks later.