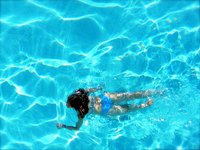 Obesity has become a major health concern in the United States. Weight loss can reduce the risk of diabetes and heart disease. Losing 160 pounds is no easy feat. It requires a modicum of discipline, as well as a structured and healthy diet, together with exercise. A safe rate of weight loss is two pounds per week. Thus, it will take at least 80 weeks or so to lose 160 pounds, depending on some factors.
Track calories every day. Sign-up for a website such as sparkpeople.com. Put in your goals and information about your height and desired weight. This website will input your caloric goals, and you can track the food you eat.
Meet with a nutritionist. When you plan on losing a substantial amount of weight, such as 160 pounds, it is best to get some guidance. A nutritionist will discuss your needs, and provide an eating plan and guideline that fits your life.
Eat more protein and fewer carbohydrates. Good sources of protein include eggs, tofu and chicken. Simple carbohydrates such as white bread and rice should be eliminated, or at least drastically reduced. If you eat those foods, choose brown rice and bread.
Exercise for 60 to 90 minutes, five days a week. To avoid strain on your joints, choose exercises such as swimming or brisk walking. In addition to aerobic activity, do weight training twice a week to build muscle.