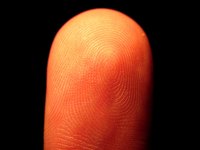 As of December 2010, a Bosnian passport is valid for five years for people 7 years and up, while passports for children under 7 are good for three years. Once your Bosnian passport has expired, you will have to obtain a new one. According to the Consulate General of Bosnia and Herzegovina, the process for obtaining a passport takes about 60 days. Bosnian passports require biometric data such as a fingerprint, electronic signature or photograph, which must be taken at the time of application.
Things You'll Need
Bosnian PIN (JMB)
Expired Bosnian passport
Bosnian identity card
Proof of legal U.S. status
Money order
Send your personal identification number (JMB) to the Consulate General of Bosnia and Herzegovina. This can be done online on the consulate's website or by fax.
Provide the consulate with a birth certificate and certificate of Bosnian citizenship if you do not have a valid Bosnian ID issued after 2003. Also complete and send the JMB-7 form. This will ensure your JMB is documented with the consulate.
Send the required documents to the consulate, which will submit your request to your district or township in Bosnia. Wait for written notification from the consulate.
Make an appointment with the consulate to have your biometric data taken after receiving notification. Provide the consulate with your old Bosnian passport, valid Bosnian ID and proof of your legal status in the United States.
Pay the fee for your new passport. Payment must be in the form of a money order made out to the Consulate General of Bosnia and Herzegovina, along with your first and last name and address.