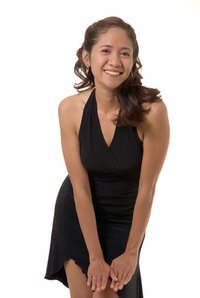 Prom may be one of the most exciting events in a high school student's life, and a great reason to lose weight and focus on looking fabulous. Whether losing 10 pounds before the prom will ensure a desired dress size fits or will pave the way to a healthier body weight, following a healthy longer term weight loss plan is key to overall success. Staying 10 pounds slimmer can be a reality when the focus is on healthy dietary and exercises habits.
Set specific and realistic goals, and keep reminders of desired body weight in clear view. Helpful hints such as posting a prom outfit picture on the refrigerator can keep your focus on reaching the goal weight.
Drink water in place of sugary beverages, juices and energy drinks to keep the body hydrated and suppress the appetite. Water is more filling than diet drinks and coffee. Water also helps the body feel refreshed, and is good for keeping up appearances such as healthy skin, making it even more rewarding to stick with a weight loss plan.
Remove all simple carbohydrates from the diet including candy, chips, white bread, processed foods and refined sugary products. Choose complex carbohydrates such as minimally processed foods, whole grain pastas, and beans.
Choose a meal plate that is the correct size for suggested one-meal servings. Most restaurant portions are super-sized, so quickly getting used to smaller, correctly portioned meals that are big on taste and variety will help reduce hunger pangs over time. Plan meals and snacks emphasizing fruits, vegetables, whole grains and fat-free or low-fat dairy products. Include proteins such as lean meats, fish, eggs and nuts. Aim for meals low in saturated fats. According to the National Heart Lung and Blood Institute, raw fruits and vegetables can help dieters feel more full.
Plan for 30 minutes of aerobic exercise daily. Choose an exercise routine that is easy to follow such as walking briskly around a park or attending a motivating dance class. While exercising is important for overall health and long-term weight loss, eating appropriate meal portion sizes will be the most important factor to losing 10 pounds by prom.