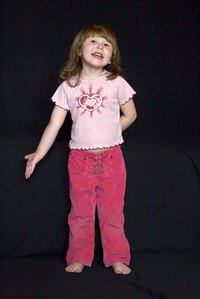 A speech that is used to influence an audience is often referred to as a persuasive speech. A well-presented, persuasive speech can inspire an audience and incite them to action. History proves that key figures such as Oliver Cromwell, Winston Churchill and Mahatma Gandhi have been able to influence the world, spread their philosophy and be remembered forever through their speeches. Although influencing people's attitude about a topic is difficult, with the proper methods it is possible.
Set clear goals for how you want to influence the audience. Write the speech with the purpose in mind. Do research on your audience to understand issues that are important to them. Understanding your audience helps you to connect with them effectively. A speech that relates to the audience will be more influential because the audience will feel that you share the same concerns. People are more trusting and interested in sources that are similar to them.
Write a speech with strong and concise content. A poorly written speech, a speech that is too long and a boring speech will disappoint the audience and fail to influence them. A speech that explores a concept from different angles and is well researched will be better received by the audience. Present ideas that have not been considered. Innovative ideas takes precedence over trite claims.
Appear knowledgeable about the topic. Introduce yourself giving details about your background and relevant experience. For example, if you are presenting a speech about the influence of corporations on government, briefly mention your internship at the White House or experience lobbying representatives. Credibility and gaining the respect of your audience are primary components to achieving influence.
Present the speech in an appealing manner. Extensively research the topic to remain confident about the information in your speech. Choose a topic that interests you to remain charismatic, eloquent and enthusiastic as your deliver your speech. Your excitement about the topic will be contagious. Practice reading your speech and using appropriate body language. Work on your appearance to boost your attractiveness and professional image.
Address the counterarguments in your speech. If you pass over the counterarguments, the audience might grow suspicious about the strength and accuracy of your case. Refute the counterarguments by providing solid evidence such as statistics and your personal experiences. Explain why the counterarguments might seem valid and demonstrate why the reasoning is faulty.
Properly arouse emotion when delivering your speech. Discuss matters than are sentimental to your audience and explain situations using vivid details. Emotion can be a stronger motivator than information. If possible, use multimedia to show images that relate to the topic. Images can evoke powerful emotions.
Provide solutions or plans of action. Reveal how the solutions will improve their lives and society to increase the likelihood of people carrying out the plans. Solutions help the audience feel empowered.