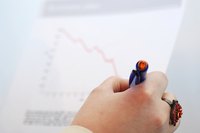 Scheduling--be it for shifts at work or for who gets to use the beach house for which weeks during the summer--can be a time-consuming task. Creating a schedule format you can copy every week, month or year saves you time and energy, as you don't have to keep reinventing the form. Schedules help keep tasks on track and provide a comprehensive overview of who is responsible for what.
Things You'll Need
List the information you need to include on your form. If you are creating a shift schedule format, for instance, you will have to list the times, the employees and the duties that are required in each time slot (if the people on night shift are required, for example, to clean).
Draft the schedule format. If, for instance, you are creating a schedule format for housecleaning tasks, you could plot the days of the week across the top of the chart, and have a column for chores and another for who is responsible on the left-hand side. Use different colors to indicate the person and/or the task.
Decide if you are going to design your own schedule format, download a template from the Internet or invest in sophisticated software. If your schedule format requires tasks such as determining the order of tasks, assigning optimal time and resources and handling the situation if resources are not available, a software program that can do the calculations for you is the best bet.
Review the format. Put the schedule format away for a day or so and then come back to it with a fresh eye to see if you missed any details.
Circulate the draft format. If you are scheduling clean-up tasks for the kids or vacation times for the employees, people respond more favorably if they are involved and feel a sense of ownership about the schedule.
Field test the schedule format. Before you send your schedule format off to the printers to get copies, see how well your theoretical schedule format holds up in practice. Modify if required.