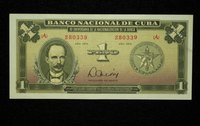 Although the United States does not have full diplomatic relations with Cuba and does not authorize American tourism in Cuba, visitors from the U.S. who are licensed by the Cuban Interests Section as journalists or researchers may enter Cuba from several ports in Canada. Travelers to Canada from other nations must obtain the appropriate visa or entrance card before embarking on a trip from a Canadian exit port.
Things You'll Need
Special license or tourist card
Airline return tickets
Travel health insurance
Hotel reservation
Sufficient travel funds
Airport tax
Obtain a special license from the Office of Foreign Assets Control in Washington, D.C. by sending a letter detailing the circumstances of your travel and the reason for it. If you are a Canadian citizen, you must have a tourist card or visa in hand. Tourist cards can be purchased at some Canadian airports or from tour groups, along with your tour package. Cuba issues visas to American citizens upon arrival.
Book a flight from Montreal, Ottawa, Toronto or Vancouver to Havana on Cubana, Air Canada or Grupo Taca Airlines.
Buy comprehensive travel health insurance from a non-U.S. insurance provider. As of May 2010, the Cuban government requires valid non-U.S. medical insurance for all visitors to Cuba.
Book a hotel room and print out the confirmation or receipt email to show the immigration authorities once you arrive. If you do not have a hotel, or if you stay with friends or relatives without the authorization of the Cuban government, one or both of you could end up paying severe fines.
Pack carefully. Leave any electronics with transmission devices, subversive literature, explosives or live food items at home. Cuban officials may seize anything that may not be for personal use, so only travel with items you will definitely use.
Present your return air ticket to Canada and evidence of at least 50 Cuban convertible pesos per day of your stay in Cuba to meet the minimum financial requirement.
Pay the CUC 25 airport tax at the airport in Havana upon arrival.