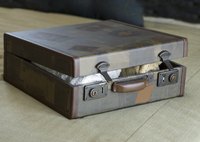 The amount of luggage you carry can make all the difference to the pleasure you derive from a river cruise. The more clothes you pack the more time you may spend on dressing up, a factor that is not very relevant on board a river cruise ship. The atmosphere on most of these cruises is informal and hence, you need to pack the right set of clothes that make you feel comfortable without compromising on style.
Find out cruise details. Generally, expensive cruises are more likely to require travelers to wear formal clothing. At the time of booking your cruise, ask about the ship's dress code. Find out if dress codes apply to the places you are visiting during the cruise. Certain religious and other sites allow tourists only if they are dressed in a particular manner. Ask if the ship has laundry and ironing facilities – using this can considerably lessen the number of clothes you have to pack.
Select the right clothes. Keep clothes of a certain color scheme; that way, you can team up different items of clothing to create a new look in spite of packing fewer clothes. Pack clothes in shades of gray and black; these always go well with other colors. Prefer lightweight clothing made of thin fabric as compared to heavy materials. Pack a sufficient number of underclothes to last the entire trip.
Use the right packing technique. Once you have decided on the clothes to carry, review this set again. Think of whether you are actually going to need the items you are planning to take and remove those you have doubts about using. Allow only a single bag for each person and a carryon bag for essentials. Restricting the number of bags automatically reduces the load you will carry. While packing clothes into the bag, use a rolling technique instead of the usual folding method – this will make it easier to pack the clothes. Besides, rolled clothing does not undergo as much wrinkling as folded ones.
Pack a carryon bag. Keep a set of clothes in your carryon bag to see you through the first day until you gain possession of your luggage. Include valuables and prescription medications in this bag.