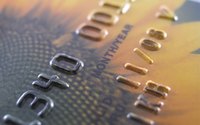 From low to interest-free credit cards, free delivery and special discounts, Lowe's credit offers Visa and other types of credit cards. GE Money bank issues the cards and making payments to Lowe's Credit Center is simple whether online, over the phone or mailing in payments.
Online Payment
Pay online. Find the GEMB website address on your card or statement. Log onto your account and follow the prompts to schedule a payment.
Pay by phone. Contact Lowe's Customer Care by dialing 1-800-445-6937. You may make a payment using the automated system or by talking to a GEMB representative. There might be a charge when receiving assistance from a real person.
Mail in a payment. Though much slower, payment by mail is also an option for Lowe's Credit. Simply follow the instructions provided with your Lowe's Credit statement when it is received by mail. Mail your payment to the provided mailing address.