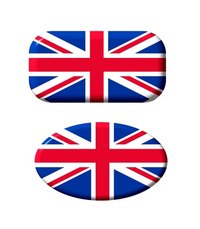 Royal Mail is the national mail service of the United Kingdom (U.K.). You can mail domestically within the U.K. or ship overseas using Royal Mail. Before deciding to ship using Royal Mail, it is a good idea to verify the postage requirements. This will ensure that you have enough postage on your letter or package to avoid it being returned. This will also allow you to compare prices with other shipping methods.
Things You'll Need
Weigh the letter or package in grams using a postage scale.
Measure the length, width and height of the letter or package using a tape measure. The measurements should be in millimeters (mm).
Visit the Royal Mail website and hover your mouse pointer over "Personal Customers," "Small & Medium Business," or "Corporate & Public Sector," depending on which kind of postage you require. Click "Price Finder" in the fly-out menu to continue.
Select where the item is being sent. You choices are to the U.K., Overseas or HM Forces. Enter the weight in grams or kilograms and select the type of package being sent. A letter should measure no more than 240 mm x 165 mm x 5 mm, with a maximum weight of 100 grams. A large letter should measure no more than 353 mm x 250 mm x 25 mm, with a maximum weight of 750 grams. A packet is anything over the large letter size, up to a 610 mm x 460 mm x 460 mm size limit. If your package is over that limit, you need to use the "Standard Parcel" option on the results page.
Click "Next" to see a list of prices for all available options, including First Class stamps, Standard Parcels and Special Deliveries.