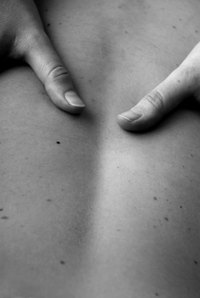 The federal Bureau of Labor Statistics estimates that jobs in massage therapy will increase by about 19 percent by 2018. In this growing career field, income is based primarily on the client base of the individual therapist. Those new to the field may be able to work only part time in hospitals, spas or hotels until they establish a larger client base. A home business offers both new and experienced massage therapists the opportunity to attract more clients and bring in more income.
Become Certified
Research the certification requirements for massage therapists in the area where the practice will be located. Requirements for certification vary from state to state and may require that you pass a state board exam or a national exam.
Locate an accredited, state-recognized massage therapy training program or degree program and apply for admission. Make sure the program is recognized by the state in which you are planning to seek certification.
Complete the training or degree program and apply to the state for certification as a massage therapist. This will require completing the appropriate examination.
Set Up a Home Practice
Research state and local building and zoning requirements for operating a massage therapy business. Ensure that the home meets all requirements, including requirements for health and safety, handicap access and fire safety.
Designate an area in the home for the practice. This should include at least one room to be used during sessions, and may also include a private entrance, a bathroom for clients to use and an office space.
Advertise the business using newspaper ads, business cards and fliers. Include your name, contact information, certification and business hours.