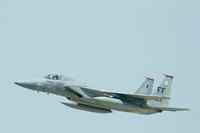 Countersunk rivets are used in a variety of applications. The rivets are designed to sit flush with the outer layer of material they secure. The rivets are already countersunk, usually at a 100-degree angle. Preparation for installing these rivets means countersinking the holes to the same angle and at just the right depth so the rivets sit flush. The task takes special tools and practice but is absolutely integral in many instances, including aerodynamically important locations and other areas where a smooth surface is necessary.
Things You'll Need
Drill and drill bits
Countersink bit
Countersunk rivets
Deburring tool
Drill the rivet holes if they have not already been drilled. Drill straight through the materials that will be riveted by holding the drill at a 90-degree angle to the drilling surface. If drilling through multiple pieces of material at once, be sure to secure them firmly together.
Attach an appropriately sized countersink bit to your drill and countersink the hole. The bit will not fit into the hole if it is to large and it will wiggle if it is too small. Use a countersink with an automatic stopping feature to help avoid knife edges around the interior of the hole.
Deburr the hole with a deburring tool to remove unwanted rough, sharp or uneven material.
Inspect the hole by inserting a rivet into it. If the rivet sits too low you've countersunk too deep. And you'll have to countersink more if the rivet sits higher than the surrounding material. The rivet should sit perfectly flush.
Remove the rivet and countersink more if needed.
Redrill the rivet hole to the next higher size and countersink the hole again if the original countersink was too deep. If you drill a hole too large, you may have to discard the piece of material and restart the entire process, depending on material thickness, rivet spacing and other factors.