If you want to lose weight by eating six meals per day, the trick is to keep the calorie content of each meal low. This is not about eating six large meals every day. Each meal should be the equivalent of a balanced snack or light meal. To lose 1 lb. per week by dieting, you have to cut 3,500 calories from your weekly diet, which means about 500 calories per day. This is the equivalent of 1 tbsp. of butter, a slice of bread, a slice of cheddar cheese and one 3 oz. hamburger.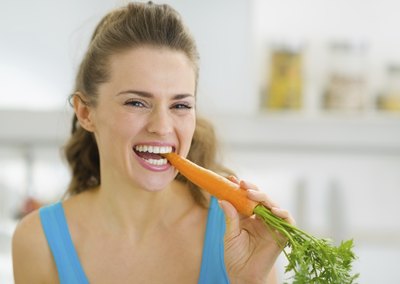 Step 1
Plan out your meals. Eating six small meals a day sounds great in practice, but if you work full-time, commute to work and want to go out in the evening, you'll have to prepare your food ahead of time. Purchase healthy snacks, such as low-fat yogurt, fruit and cut-up veggies so you have quick, convenient snacks easily available.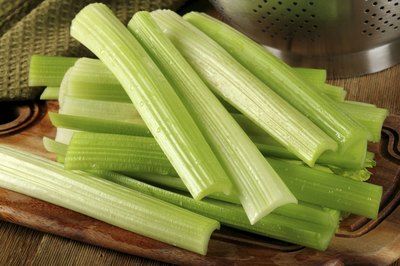 Step 2
Keep your portions small. Eating off of a smaller plate than usual can help you keep portions in line. Meat and fish should be 3 oz., or about the size of a deck of cards. You should have 1 cup of pasta or rice, about the size of a baseball. A serving of vegetables is also 1 cup. Many people are used to eating much more than this, so limiting yourself to these portion sizes could cut hundreds of calories from your diet.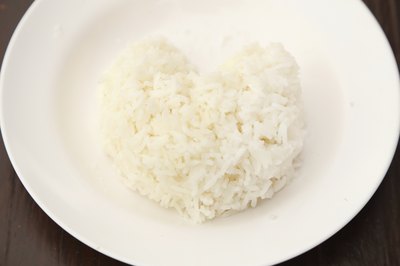 Step 3
Center your meals around vegetables. Vegetables are high in fiber and many nutrients, and low in fat and calories. This makes them great for filling you up when you're hungry but still want to stick with your diet. Choose fruit a couple of times a day for variety, but don't overdo it. Some fruits have more calories than vegetables.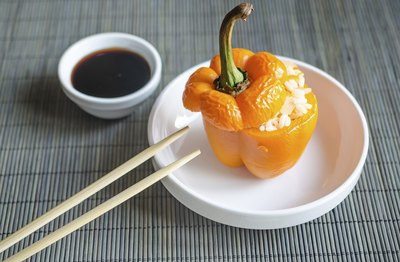 Step 4
Include protein at every meal. Keep the portions small, and make sure that you choose low-fat options, such as lean fish, chicken and beef, beans or an egg. Include yogurt or cheese as well. Even though they have less protein than the other options, they will help you stay full until your next meal.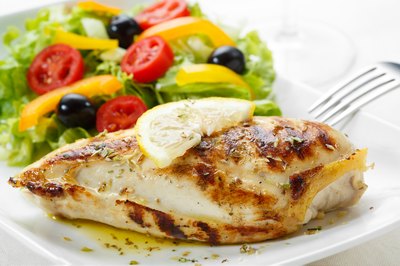 Step 5
Eliminate junk food, such as chips and chocolate, and sweetened beverages, such as soda, specialty coffee and alcohol. These all have a lot of calories and few, if any, nutrients. If you want to eat six small, balanced meals that will help you lose weight, you won't have room for these in your diet. If you were a junk food "junkie," this step alone could help you meet your calorie cutting goal.