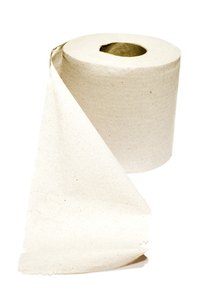 It is amazing how fast temperatures can drop when you are camping, particularly at night in the desert. Whether you are a first-time camper based out of your car or an experienced backpacker, taking along a tent heater is a good idea in case you hit cold weather. Once you learn how to make a tent heater, you might want to store an extra one in the trunk of your car in case you find yourself stranded in your car without heat.
Things You'll Need
Empty metal coffee can with plastic top, 1 lb. size.
Extra-large toilet paper roll
2 aluminum pie tins
32 oz. isopropyl alcohol
Measuring cup
Matches
Plastic bag
Lighter
Use your fingers to remove the cardboard from the center of an extra-large roll of toilet paper. Insert the toilet paper roll into an empty metal one-pound coffee can so that the bottom of the coffee can is visible through the hole in the toilet paper. The toilet paper roll should be wedged against the sides of the coffee can, and the top of the toilet paper roll should be just below the lip of the coffee can.
Set the coffee can with the toilet paper roll wedged inside it on an aluminum pie tin. Pour 1/3 cup of isopropyl alcohol over the toilet paper. Light the toilet paper with a match or a lighter.
Allow the alcohol in the toilet paper to burn until your tent is comfortably warm.
Cover the flame with a second aluminum pie tin until the fire is completely extinguished.
Restart your tent heater when the temperature in your tent becomes uncomfortably cold again by adding additional isopropyl alcohol as needed and lighting the toilet paper with a match or a lighter. Cover your tent heater with the coffee can plastic cover once it has cooled down to prevent alcohol leakage.