Crushed stone is often used as a filler for stone walls but a crushed stone pathway can make a great addition to the landscape of your garden. Crushed stone is made from different types of stone and comes in many different colors and textures. Because it is weed resistant, this crushed stone pathway will make caring for your garden a whole lot easier.
(crushed stone background image by Foto_AR from Fotolia.com)
Things You'll Need
Edger of sod cutter

Shovel

2 hoses or 2 ropes

Bricks
Level

Crushed stone

Rack

Power plate compactor or tamping tool
Step 1
Lay out an outline of your pathway loosely with two hoses or two long ropes. Use an edger or sod cutter to cut the sod inside the path outline, into strips 2 feet long and 1 foot wide. Loosen each sod strip by sliding the shovel underneath it and lifting it. Roll the grass into sections to use in other parts of your garden.
grass in roll image by ril from Fotolia.com
Step 2
Dig the path 5 inches deep for the crushed stone. Dig groves on each side of the pathway 6 inches deep, for the bricks that will be edging the pathway. Lay the bricks sideways, into the 6 inch deep groves. (Try for a loose fit and you won't have to cut your bricks). Use your level to make sure the bricks are aligned.
pile of bricks image by Yali Shi from Fotolia.com
Step 3
Place the crushed stone into your wheelbarrow and use your shovel to help lay it into the pathway. Level the crushed stone with the back of a rack, to about 1 inch below the top of the bricks edging the pathway.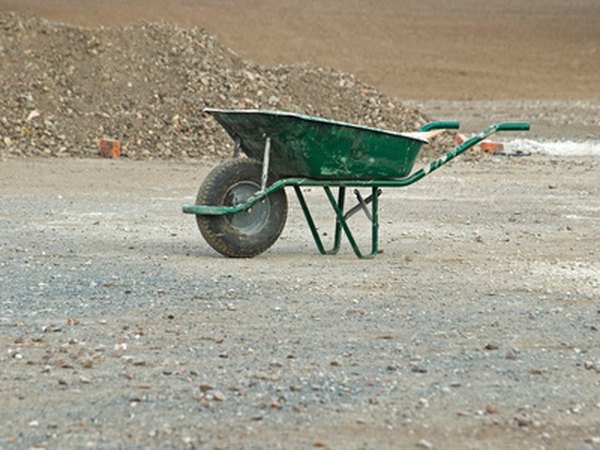 Wheelbarrow image by Paul Dearden from Fotolia.com
Step 4
Tamp down the crushed stone with your power plate compactor or tamping tool. Continue tamping down the crushed stone until it is 1 1/2 inches below the tops of the bricks. (As your family continues to walk on the pathway it will compact 1 inch more.)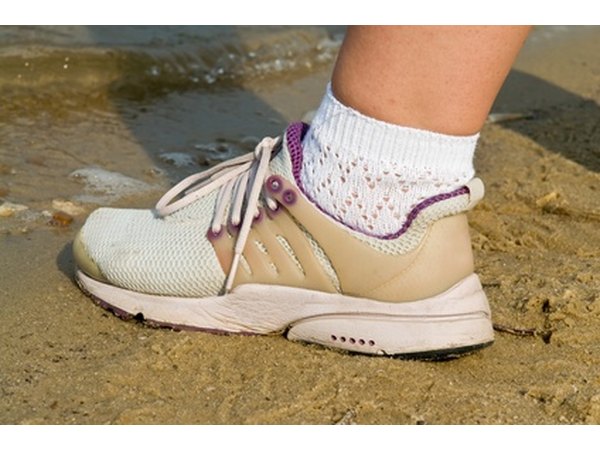 running shoes image by Stepanov from Fotolia.com
Tips & Warnings
Water the area for the path, a few days before you are going to remove the sod.
Promoted By Zergnet