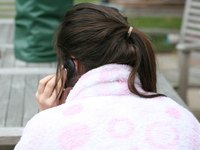 The UK economy lost £100 billion in 2008 due to absence and unemployment from ill health, according to Dame Carol Black, National Director for Health and Work. Per employee, the cost to companies in 2008 was £692, according to Absence Management CIPD 2009. While some employees are absent for unavoidable reasons, such as injury or sickness, many take time off when they could otherwise attend. Employees can do much to manage this form of absenteeism.
Things You'll Need
Absence policy
Back to work interviews
Money rewards
Workplace renovations
Management training
Create an absence policy. These are written guidelines ideally compiled with the input of line managers, employee representatives and possibly trade unions. Inform every employee about the need to comply with the policy by including it in the staff handbook or their employment contract. The policy should include holiday entitlements, procedures for reporting absence and provision for sick pay. Consider putting disciplinary measures in place for frequent absentees. But be sure to act within the law and ethically.
Implement "return to work" interviews for employees who have been absent for a fixed number of days. This will provide a platform for employers and employees to talk about the reasons for absence and uncover ways to improve the situation.
Reward excellent attendance. Some companies give bonuses to employees with 100 per cent attendance. Or you could let employees with great attendance leave work early one Friday of every month.
Improve the physical working environment. Nobody likes working in an old, smelly office or building that is too hot or too cold. You might consider renovating the environment so that it is bright, clean and welcoming. Something as simple as buying an employee a comfortable new chair might make them feel valued. This will give them more incentive to attend. Consider updating old, slow technology, which can be very frustrating for employees.
Improve your management's style. Often absenteeism is due to stress caused by poor relations with management. Authoritarian bureaucratic management styles tend to foster high levels of absenteeism. Employees under these managers feel they are being ordered around and that no one listens to them. Identify the managers whose teams have high levels of absenteeism. Send these managers for management training or give them a job that does not require people management.