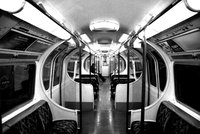 The congestion charge was introduced in central London in 2003 with the aim of reducing traffic and to encourage more people to use public transport. The fee was fixed at £5 per day with various exemptions. The initial zone was increased in 2007 to include parts of west London, but in 2008 the new Mayor of London, Boris Johnson, indicated his opposition to the extension and as of July 2010 consultation for its removal was underway. There are no plans to scrap the original zone.
Things You'll Need
Internet
Map of congestion zone
Instructions
Use public transport alternative. The easiest way to avoid the congestion charge is to not drive. Bus and underground improvements were introduced at the time of the zone's implementation to take account of increased passenger numbers.
Download a map of the zone. You can check if your journey involves entering the congestion charge zone by downloading a map of the enforced area from the Transport for London website.
Check if your vehicle is exempt. Some vehicles qualify for a 100% discount. These include alternative fuel vehicles that do not use petrol or diesel, electrically powered vehicles and vehicles with nine or more seats that are licensed as buses. You will need to register your vehicle with Transport for London to qualify for the exemption.
Drive to the outskirts of the zone and park. If you can't make your full journey on public transport, consider driving close to the zone's limits and using one of the city's car parks. Remember that street parking by meter is extremely expensive and limited in London and much of it is assigned 'resident only' through permits. If you do find a parking meter you will need cash to pay. London Car Parks has several car parks just outside the congestion zone boundary and space can be reserved in advance.
Take a taxi to your destination. Taxis and Private Hire minicabs licensed by the Public Carriage Office are exempt from the charge so it will not be added to your fare.
Travel outside the congestion zone enforcement hours. The congestion zone is applicable Monday to Friday from 7am until 6pm. If you can travel outside these hours you can enter the zone without having to pay the charge.