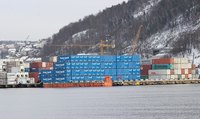 If you need to ship freight internationally, a little homework will go a long way in comparing rates. Freight forwarders handle every aspect of shipping and receiving. Freight forwarders prepare all shipping documents, customs clearance, picking up and delivering your freight to any destination worldwide. While international shipping prices involve many factors, selecting the right company should not always be based solely on price. While researching companies, focus on those which specialize in your specific industry, those who have a good reputation and that have been recommended by friends or colleagues.
Determing what you are shipping
Make an inventory list of items you are shipping. Record the measurements of containers being shipped including weight, number of pieces and dimensions. Determine the proper classification code for freight. If you do not know the classification code, give a description of goods and a freight forwarder can determine the code for you. All of these will factor in the cost of shipping freight.
Contact local freight forwarders and provide them with a detailed description of your freight. Give them name and address of both shipper and the receiving party. Tell the freight forwarder when you need the items delivered and request a rate quote. Specify your preferred method of transportation.
Compare quotes. Once you have received estimates from different companies, compare them side-by-side in order to determine which company best suites you. Compare prices, travel time, and mode of transport. Remember, the freight forwarder handles all international aspects of shipping and receiving by coordinating logistics with a local agent in the county of destination,and confirming the delivery to consignee.