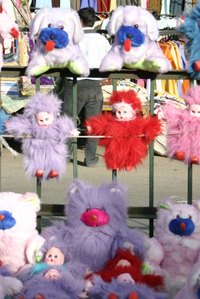 eCRATER is an online marketplace for selling your unwanted items. These items can be new or used. Unlike websites such as eBay, eCRATER does not have any fees. Users can list a few items for sale, and even set up their own eCRATER store, all for free. Shipping charges are set by the seller, but there are never any listing fees once the item is sold.
Things You'll Need
Visit eCRATER's homepage and sign up for an account through the signup link at the top of the page. You will need to fill in your mailing address, email address, create a password and create a name for your own eCRATER store.
Confirm the email sent to you and then log in to your new eCRATER account.
Click on the products link on the left-hand side of the screen, and then choose "Add New Product."
Name your product. For example, Plush Tigger Rattle is a good name for a stuffed Tigger doll that rattles when you shake it. Give the product a description once you have come up with the name. Make sure you list the condition of the product. Don't say it is new if it has been used.
Upload a photograph of the item and set a price for it. Unlike eBay, there won't be any bidding on the item. Make sure the price you set is the price you want to get.
Choose a category and any relevant subcategories from the drop-down menus. Then check the box that says "Yes" if your item is taxable, or "No" if the item is not taxable.
Complete your shipping information and click "Add." Your product will now be live and available for sale.
Wait for other eCRATER visitors to purchase your item, or advertise your eCRATER store to your friends and family members. You can Tweet or Facebook your eCRATER store link as well.
Note: Your store name will be http://(whatever name you chose at signup).ecrater.com.