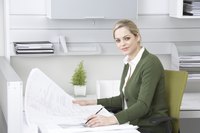 Change may affect people, organizational structure, procedures or technologies. When an organization's management deliberately sets out to implement change, it generally tries to determine its level of success. To do this, it is necessary to quantify the results of the change, usually in terms of reduced costs.
Calculate a baseline measure of the performance of the process, organizational unit or technologies that will be changed. A baseline is just a calculation of the performance of the process or unit at a particular point in time. This includes all the current costs, such as time, personnel, office space, equipment, software or other related costs.
Benchmark best practices in other companies for the process or other element that will be changed. Choose companies to benchmark from among your competitors and companies in other fields. Sometimes companies in other fields have developed creative approaches that may produce cost savings. You can use these benchmarks to set your own goals for change, but don't expect that duplicating other organization's processes will automatically deliver the same results, especially with respect to cost and production time.
Calculate the new costs related to the changed process, organizational unit or technologies after you have implemented the change. Compare the new costs to the baseline measure and to the benchmarked costs. If projected cost savings have not been achieved, find out why.
Review the change and improve any areas that are not working as well as you expected. As you work to improve the implementation of the change, continue to calculate the costs on a monthly basis and track them against baseline and benchmarked costs. Continue to look for additional improvement opportunities.