The benefits of living a healthy and active lifestyle are multifold. You can decrease your risk of developing heart disease, look better and feel better, and you may even increase your longevity. If old habits of eating poorly and not getting enough exercise are preventing you from living healthy, don't try to change everything all at once. Make one healthy change in your diet, and once that becomes routine, make another small change. Begin walking or biking one day a week, and then increase it to your tolerance. These smaller changes add up, and before you know it, you'll be living a healthier and more active lifestyle.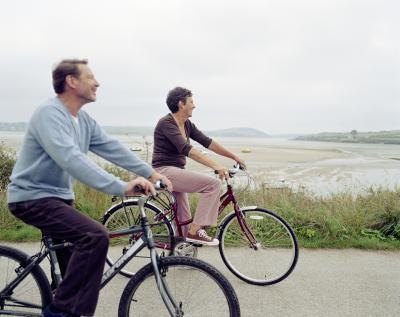 (Janie Airey/Digital Vision/Getty Images)
Your body needs a sufficient amount of energy to get through the day. Eating too much processed and junk foods will slow you down and add unwanted calories and sodium to your diet. Follow the recommendations of the U.S. Department of Agriculture to balance your diet and maintain a healthy weight. Replace sugary snacks with fresh fruits and a colorful variety of vegetables. Choose whole grains over refined grains for sustained energy, and have fat-free and low-fat dairy products instead of full-fat types to reduce your saturated fat intake. Choose lean proteins, such as poultry, fish and beans, to increase your energy, and substitute olive oil for butter in your cooking to cut down on saturated fat.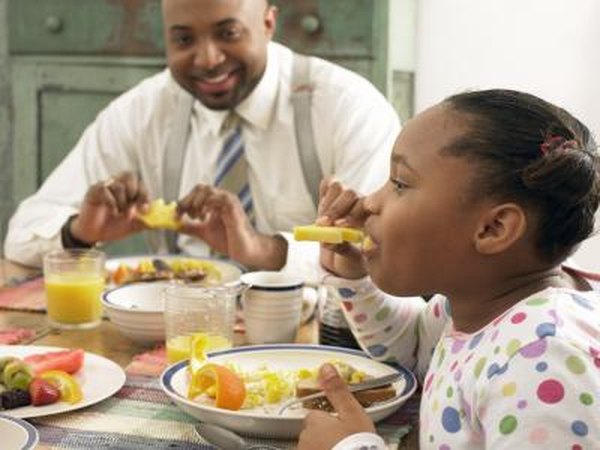 Digital Vision./Photodisc/Getty Images
Another key to living an active and healthy life is getting plenty of exercise. Regular exercise raises your metabolism, helps alleviate depression, reduces your blood pressure and strengthens your muscles, heart and respiratory system. Find an exercise regimen that works with your schedule and stick to it. Walking, running, swimming and biking for a total of 150 minutes per week are physical activities that help you meet the recommended aerobic exercise goals. Resistance strength training two to three times weekly gives your muscles a workout. Stretching before any exercise routine helps you remain flexible. If you work, take a walk or work out with small hand weights during your lunch break. If you're a stay-at-home mom, take the kids for a walk with you.
AnaBGD/iStock/Getty Images
Sleep is the time your body needs to rejuvenate itself. Lack of sleep can leave you feeling tired, cranky and unable to cope. It can negatively affect your concentration, memory and motor skills. Not getting enough sleep can also have a detrimental effect on your metabolism. According to University of Chicago Medical Center, partial sleep deprivation alters hormone production and the way your body processes and stores carbohydrates in a way that mimics the signs of aging and early stage diabetes. Get eight hours of sleep each night to keep your body and mind healthy and active.
Digital Vision./Photodisc/Getty Images
To remain healthy and active, visit your doctor at least once a year for a physical checkup. Regularly scheduled lab tests and a physical exam can catch many medical problems in their early stages when they are most treatable. Know your family history and what health conditions you may be at risk for. If there is a history of diabetes or high blood pressure in your family, have your blood sugar and blood pressure tested regularly. If there is a history of cancer, do a monthly testicular or breast self-exam, and talk to your physician to schedule a screening mammogram or colonoscopy.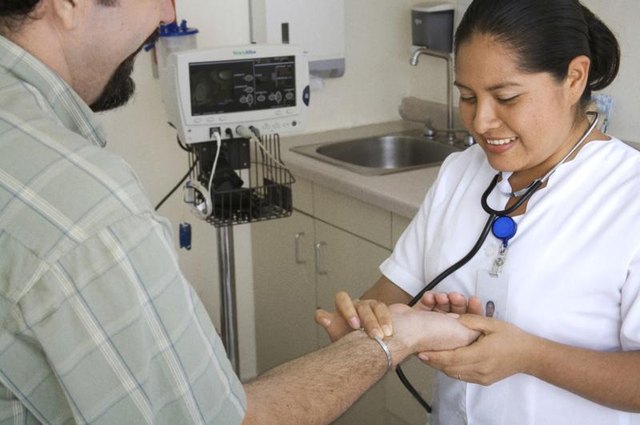 Purestock/Purestock/Getty Images
Promoted By Zergnet