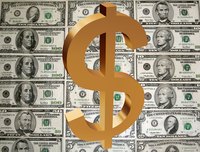 Most business owners consider selling their companies at some point in their business life. They may be ready to retire, want to start a new business or simply be ready for a change from what they've always done. In any of these cases, the owner needs to determine his business's "fair market value." That is, the real worth of his business in the marketplace. Doing so requires considering the business's profits, its assets and any intangible benefits or advantages the business may possess.
Determine the average profit that the business yields each year by examining the previous three to five years tax returns, ascertaining the company's pretax profits and then averaging those figures together to reach the company's average pretax profit per year.
Multiply the company's average pretax profits by a factor of two to five times, depending upon the business. Smaller or retail businesses tend to be factored in the lower half of the range, while larger or manufacturing-based businesses tend to be factored in the higher half of the range. So, if a company shows an average annual pretax profit of $125,000 and is factored by three times its earnings, then its base valuation would be $375,000.
Add the value of the company's tangible assets to the pretax profit valuation. This would include any real estate or buildings the company owns as well as specialized tools, equipment, vehicles or other hardware involved in operating the business. Be aware that real estate is often valued at the current market rate minus its depreciation, and the condition of company equipment is also taken into account.
Add an additional value based on the business's intangible assets. Items such as a great local reputation, large recurring customer base or significant exclusive contracts do have value to the business and should be considered positively when arriving at a fair market value for the entirety of the company.
Total the company's factored earnings, the value of its tangible assets and the value of its intangible assets to reach a fair market valuation of the company. Of course, any business may be sold at a higher or lower final price; the fair market valuation is an estimation of worth rather than an universally binding calculation.