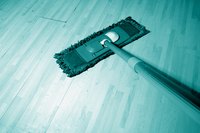 Bonding and insuring your cleaning business protects you and your clients. Insurance is designed to cover damage to property. A bond ensures you are protected if an employee steals from a client or if your work is not good. These types of bonds are called fidelity, surety or performance bonds. Often, clients in Tampa, Florida, will not consider hiring you if you are not bonded. Fortunately, the Tampa area has a number of insurance companies and services to help your company become bonded and insured.
Things You'll Need
Business license
Taxpayer identification number
Gather your company and employee information. This includes your business license, taxpayer identification number and the names, dates of birth and Social Security numbers of all your employees.
Locate an insurance company in Tampa, Florida, experienced with commercial policies and bonding for cleaning companies by searching a list provided by the chamber of commerce. The Greater Tampa Chamber of Commerce can be reached through its website or at:
201 North Franklin Street Suite 201 Tampa, FL, 33602 813-228-7777
Contact the insurance companies in Tampa offering the policies suggested for your cleaning company, such as fidelity bonds -- which covers theft -- and commercial insurance -- covering your vehicles and liability. Call agents and request quotes for the policies. Ask for coverage up to $1 million to give a baseline for checking prices. If your company is small, $500,000 may be sufficient.
Check the agent's license status in Tampa by visiting the MyFloridaCFO website. The site provides information on all agents currently licensed to sell insurance in Florida.
Visit the insurance company with the best policy and price for your cleaning business. Provide the agent with your business information and request the amount of coverage your cleaning company requires.
Sign the bond and insurance policy agreement. In Tampa, bonds must be in writing with the owner listed as the principal. Additionally, you will get a bond certificate that can be displayed for customers. Florida state law allows you to purchase insurance that becomes effective immediately.