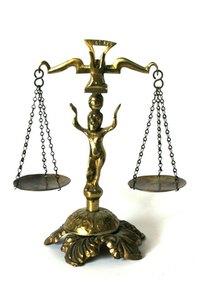 Insurance companies make money from the premiums you pay for your policy. Each time they are taken to court, they run the risk of losing some of their overall profit. Some insurance companies may offer you a settlement -- that is, they'll offer you a deal before the judge reaches a decision on your lawsuit -- in the hope you'll agree to take less than what the court ultimately may award. Insurance companies also offer settlements because it is so expensive to keep court cases in progress. You must respond to a settlement offer in writing with a rejection or acceptance letter.
Reference any previous correspondence and indicate the reason for your letter in the first one or two sentences. For example, write "This letter is in response to your recent settlement offer, provided via phone by John Doe on December 31, 2010."
Write an inquiry asking whether the offer is final. According to the All-About-Car-Accidents website, insurance adjusters may not have authorization to give you another offer on their own, but if they tell you they're only authorized to give the current offer, you may be able to negotiate a higher settlement.
Sign the letter and fax, mail or email it to the insurance company and their legal representatives.
Write another letter to the insurance company and their lawyers if the insurance company responds to your first letter with a better offer. Reference the reason for writing and any previous correspondence once again. State whether you are rejecting or accepting the offer.
Explain why you are rejecting the insurance company's settlement offer point by point if you don't want to accept the settlement. Indicate how much you still want from the settlement -- the All-About-Car-Accidents website recommends requesting at least 25 percent more than you think is fair, since insurance companies will try to compromise and talk you down. Cite your references as you go.
Write out the name of the claim type(s) for which you are accepting settlement, if applicable, if you want to take what the company has proposed. This will protect your legal grounds to continue proceedings for other claim types. Write out when you will expect the settlement payment.
Review your letter and consult with your attorney. Present the letter to the insurance company and their attorneys.
Repeat all steps until a satisfactory compromise has been reached.