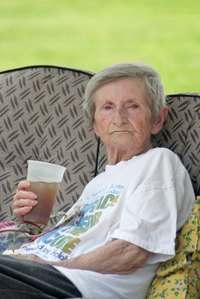 According to Florida State University's Pepper Institute on Aging and Public Policy, Florida's population of residents age 65 and older ranks fourth in the nation, with about 3 million. As the elderly population grows, the demand for health care services will become higher. Opening your own in-home elderly care service in Florida can help care for the elderly in need of medical assistance.
Things You'll Need
Capital
Employee Identification Number
Business Licenses
Apply for the business licenses and registrations required to open an in-home elderly care service in Florida. Visit http://www.business.gov/ and enter the search term "business license." Click on "Business License and Permits." Enter your Florida for your state, select "Home Health Care" in the drop-down menu. Run the search, and click "Business Licenses" on the next page. This page will provide information on how to apply and register for a Florida business license.
Make sure your service location complies with zoning laws. A commercial building cannot be built in a residential neighborhood without first going through the zoning ordinances and regulations. These are laws that define how you can use your property in a particular location. Check to see if your property passes the state zone regulations by going to your local zoning office, city hall or a local planning board and asking for a copy of your local ordinance.
Hire employees for your service. In-home elderly care workers can be hired directly or through an agency. Home health care agencies generally have staff that include social workers and nurses, but hiring an independent home health care worker is generally more cost effective. Before hiring any workers, ask for their worker's licenses and certificates. Workers should also be carefully screened for proper training and qualifications involving elderly care.
Promote your in-home elderly care service. Advertise in Florida newspapers or magazines. Go to residential areas and distribute fliers. Volunteer in senior centers and talk to family members about your elderly care service. Create a professional website and use search engine optimization for Florida and elderly care service related terms. Join social media networks that relate to elderly care service and participate in conversations to attraction clients to your service.