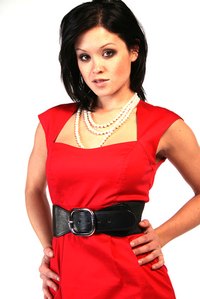 If you have an eye for style, starting your own stylist company may be the right career path. Knowing fashion and helping others with their own fashion choices are important aspects of the job, but when beginning your own company start out small and network in order to meet clients. Once you get a few customers, word of mouth will help you build your business, allowing you to take on more clients and even additional stylists.
Prepare yourself for a career in business and fashion by getting an education at a junior college or university level. Important degrees to choose from include fashion merchandising and design, marketing and small business. Learning how to run the business is as important as understanding fashion and style.
Keep up with fashion trends and designs so you have up-to-date styles to share with clients. Learn the inventory and styles found in various department stores so you may easily find clothing for particular clients. When working as a stylist, you will need to know your clients' clothing preferences, size and body type to ensure they look their best.
Network and advertise your business through fliers, social gatherings and even part-time jobs. Working at a department store part-time will give you hands-on experience in suggesting styles to customers, as well as helping you gain interaction with customers to advertise your styling company. Working in a department store will also help you learn about materials, sizing and designers to share with your potential clients.
Interact with others during social events to spread the word about your company. You will need to market yourself and interact with others frequently to get noticed. Starting your own stylist company is virtually freelancing your services, meaning you only make money when you put in the effort to get new clients.