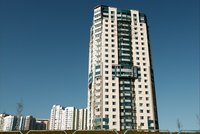 Company biographies help customers, vendors and employees learn about the history of an organization. Writing a company biography requires knowledge of the company's background, an ability to recognize and present facts that will interest the reader, and an ability to write cleanly. As with any biography, begin at the beginning, include major events along the way, and end with a summary of the present day.
State the year and location of the company's founding. If the organization began under a different name, include it. Explain why the founder(s) decided to open the business. If the company had a unique or interesting beginning, describe it. For example, if the first location of a retail chain was opened in a converted cow barn, this would be an interesting tidbit to share. Add information such as the amount of start-up capital that was required or the initial number of employees.
Write about the early years of the business, and the very first client. Explain the challenges the business faced and how those challenges were met. Mention any individuals who have become important to the company's history.
Mention notable clients, deals, discoveries and hardships. Include information on name changes, corporate moves, mergers, acquisitions and important branch openings.
Profile the company as it is today. Include the corporation status (public or private), current name and the location of headquarters. Consider including the average annual revenues and the number of employees currently employed. List multiple locations, including overseas branches.
Provide a summary at the end of the article describing how the initial founder's vision relates to the company as it stands today.