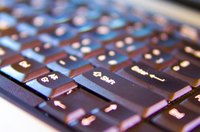 Alienware is a line of computer gaming products produced and branded by Dell. In order to become an Alienware reseller one must be a Dell reseller. Dell refers to its reseller's program as its Solution Provider program. The program allows resellers to purchase without a required minimum order, includes point-of-purchase discounts instead of rebates and a variety of payment and service plans. Applying to resell Alienware is possible by phone or by filling out an application online.
Things You'll Need
Time to read and sign all paperwork
Apply By Phone
Call 877-766-3355 to apply as a reseller. Request the sales department and ask about a reseller account. A sales representative will then be assigned to respond to the request within 48 hours.
Answer the questions the sales representative asks about your business. Provide a business tax number and information about where and how the products will be sold.
Read and sign the Dell contract. Provide all paperwork Dell requests. This will include the signed Dell contract and a standard tax exemption form.
Use the login and order information sent by Dell to begin ordering Alienware products.
Apply Online
Fill out a partner application online. The application is also called a Dell Partner Portal account application. According to Dell, the application process takes about 15 minutes to complete. A link to the application can be found on the Dell Solutions Provider web page.
Wait for Dell to respond to the application and offer a contract. According to the Dell website it takes about 5 days to review and assess each application.
Receive login credentials from Dell and visit the PartnerDirect Store to place an order.