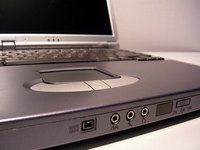 The Microsoft Certified Professional (MCP) credential certifies an individuals expertise in specific Microsoft technologies, according to Microsoft. The program consists of five series: Technical, Specialist, Professional, Master and Architect. Microsoft offers certifications in several areas including server technology, developer tools, Windows and Microsoft Office. Each series consists of certifications that test varied areas of knowledge. For example, the Microsoft Office series tests knowledge of SharePoint Server--SharePoint application development or configuration, for example--and Office Communications Server. MCPs are IT professionals who work as developers, help desk technicians or technical architects. Typically, businesses need MCPs to provide a range of services. Resources such as recruiters, online databases and networking are available to help you locate an MCP.
Determine which type of professional you need. The MCP program tests the knowledge and competencies of individuals in many disciplines. For example, Microsoft Certified Technology Specialists (MCTS) are capable of implementing, building, troubleshooting, and debugging a particular Microsoft technology, according to Microsoft. Conduct a survey of the technology you are using. For example, if you are using Windows Server and need assistance with Active Directory, locating a Microsoft Certified Technology Specialist in Windows Server 2008 Active Directory Configuration is ideal. Determine which professional services are required and review Microsoft's "Certifications by Name" directory (see Resources).
Contact Rent A Cert. Rent A Cert is a Florida-based private company that connects certified Microsoft professionals with companies seeking a specific skill set. Call Rent A Cert at 877-TIA-1101 to inquire.
Call an information technology employment agency or recruiter, Manpower, Spherion or TEKSystems, for example. Employment agencies and recruiters locate qualified candidates based on your specifications. When you locate a recruiter, explain the type of expertise you need for your project, and he will link you to a certified professional.
Search Microsoft's Partner database. Microsoft's Pinpoint service allows you to search for professional services or companies. Visit the Micorsoft Pinpoint website and select "Professional Services" in the "I'm looking for" section.