Clean eating refers to filling your plate with foods that are as close as possible to their raw, natural and original state. Staples of clean eating include fresh fruits and vegetables, whole grains, beans, legumes, seeds, nuts and hormone-free meat and dairy products. Eating clean isn't always cheap, but planning and being savvy about what you buy can help save money on healthy foods.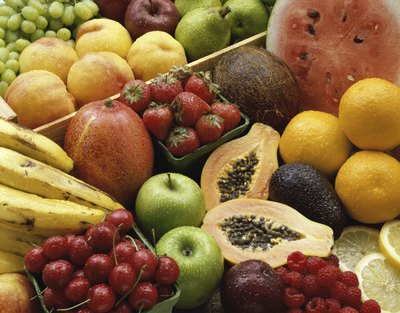 Buy in Bulk
When you consider the cost per serving of food, buying in bulk is almost always cheaper. Health food stores and many mainstream supermarkets have massive bulk bins of unprocessed whole grains, whole-grain flours, nuts, seeds and dried fruits. Because those items are shelf-stable, you can buy more than you need and store them for future use. Most whole grains, nuts, seeds and dried fruits are high in fiber, which can improve blood sugar control, inflammation, blood pressure levels and hunger control.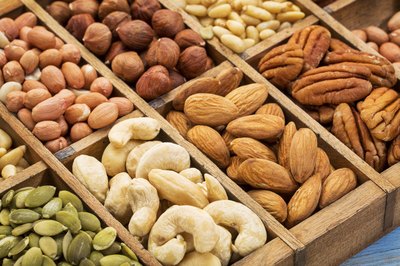 Cook More Often
Cooking has tremendous advantages in a clean-eating plan. Not only does it save money, but it also allows you control over your portion sizes and what goes into your meals. For example, a bowl of soup at a restaurant may use processed stock and more butter, cream and salt than you'd ever use at home. When cooking, you can prepare your own stock, toss in additional vegetables and scale back on the salt and fat to get a meal that's both cheaper and better for you.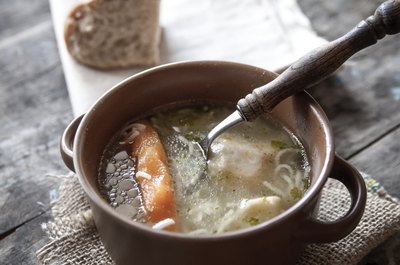 Shop in Season
Buying seasonal ingredients can save you money. They're typically marked down or on sale because stores have large quantities of them that need to move -- and they often taste better as well because they're at peak ripeness. The most compelling reason to buy seasonal produce, however, may be that it's up to 1.5 times more nutritious than out-of-season produce. To save even more, buy and freeze seasonal produce for later use. When frozen properly, fresh fruits and veggies are just as nutritious as fresh and can be stored for up to six months. During warmer months, shopping at farmers markets can also offer savings and allow you to support local growers.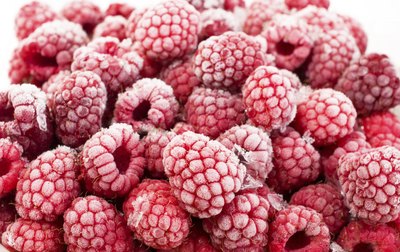 Organic or Conventional
One common misconception is that clean eating is always synonymous with an organic diet. Although organics can be preferable because they're produced without pesticides, herbicides, hormones or genetic modifications, conventional produce offers comparable health benefits at lower costs and can fit just as well into a clean-eating plan. Make sure you wash your produce well before eating. The Environmental Working Group releases an annual "Dirty Dozen" list of the most contaminated produce. Whether you're shopping organic or conventional, you can save even more -- up to four times the base cost -- by doing prep work by yourself instead of buying precut, prepackaged foods.