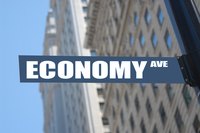 Aggregate supply is a macroeconomic term used to describe the amount of goods and services produced within a country or region during a certain time period. Aggregate supply depends on factors including employment, productivity, inflation and taxes. In theory, aggregate supply always should equal aggregate demand. However, this is not necessarily true because an economy can borrow from another economy and spend more than it produces, so aggregate demand would be smaller than aggregate supply. Calculating the aggregate supply of an economy requires processing large amounts of data.
Define the methodology for calculating aggregate supply. There are a number of issues that may need to be resolved. For example, company A produces a product from the raw materials mined by company B. This poses a question: When calculating aggregate supply, should the value of raw materials be counted once or twice (first, company A pays company B the price of the raw materials; secondly, the price of raw materials is included in the final price charged by company A to end consumers). Either way, stick to the methodology determined when performing all calculations.
Define the start and end dates on goods and services produced within an economy. The data may come from a department with statistics, a tax-collecting authority (i.e., the Internal Revenue Service), a financial regulator (Securities and Exchange Commission), the central bank (the Fed) or the private sector.
Calculate aggregate supply following a methodology defined in Step 1. If you are calculating and comparing aggregate supply from previous periods, factor in inflation by properly discounting all appropriate financial data.