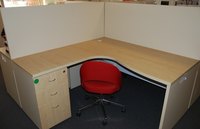 Canadians file for employment insurance for financial assistance when out of work or improving job skills. Sometimes these applicants make good-faith paperwork errors. In other cases, people commit deliberate fraud to collect improper compensation. Contact the Human Resources and Social Development Canada immediately when an honest error happens to avoid monetary and criminal penalties. Contact a service center with fraud information if you are aware of someone collecting illegal payments.
Access the online Service Canada Centre to find the closest center to where you live.
Call 800-206-7218 toll-free from 8:30am to 4:30pm and press zero to speak to the representative about the fraud information. TTY users may call 800-529-3742.
Write to the appropriate organization concerning the employment insurance fraud. Mail it to the Service Canada, Canada Enquiry Centre, Ottawa, ON K1A 0J9, Canada.