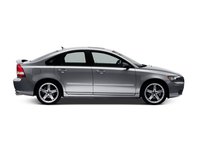 Renting a car can be useful for days when your car is in the shop, for special occasions or for making a long business trip more comfortable. Renting a car is easy to do, and only a few basic requirements must be met.
Choose a Rental Company
Choose the type of car you need for the day. Car-rental companies offer models including four-door sedans to SUVs to sports cars. Some companies will rent certain cars only to people of certain ages. For example, drivers who are 18 may only be able to rent the less expensive cars, while those 25 and older may be able to rent luxury cars.
Research rental companies. Make sure there is a pickup location close to you, or that the company is willing to drop the car off.
Choose a car-rental company. Take into account whether it charges per mile or per day. Rental companies require a valid driver's license, have age requirements and may charge extra for additional drivers to be placed on the rental contract.
Rent a car
Reserve the car you want. Many companies have online reservations, though reservations can also be made in person or by phone. Reservations will guarantee you a car for the day you request.
Pick up the car. Some companies offer services that will drop the car off to you, or will pick you up from a certain location.
Return the car to a drop-off location.