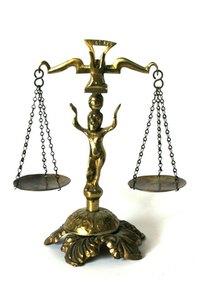 In the Indian legal system, a notary public is often required to legally validate documents that pertain to deeds, property, and power of attorney. Specifically, they witness the signing of such documents while attesting the identity of the signers. Although becoming a notary public advocate in India is a fairly straightforward process, the Indian government stipulates stringent rules and prerequisites.
Satisfy the requirements that pertain to becoming a notary public in India. For the past 10 years, you must have been either practicing law, been a member of the judicial service, held an office under the central government or state, or held an office in the department of judge advocate general.
Complete an application form for becoming a notary public, which may be obtained from the Ministry of Law and Justice website. In addition to proofs pertaining to step 1, the application must be countersigned by a magistrate, a manager of a nationalized bank, a merchant, and two prominent inhabitants of your local area.
Send the completed application form to the Ministry of Law and Justice. If you are accepted as a notary public, your name will be entered into the registrar of notaries. You will be issued an identifying number and will receive a certificate that allows you to act as a notary public advocate for five years.