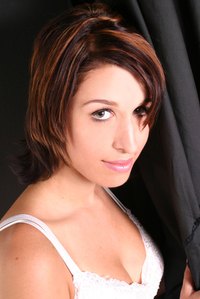 Everyone is born with perfectly smooth, flawless skin, but maintaining this perfection can be a bit of a challenge. Unfortunately, blemishes appear, life happens and your skin care can get lackadaisical. Unless your skin has serious scarring issues, you can get smoother, blemish-free skin on your face and body. Having even, clear skin can boost your self-confidence in various social situations and help you put your best face forward.
Things You'll Need
Oil-free makeup remover
Cotton balls
Facial cleanser
Exfoliating body scrub
Shower poof
Clean cloth
Toner
Microdermabrasion kit
Oil-free moisturizer with sunscreen
Cleanse
Remove makeup before going to bed with an oil-free makeup remover. Use cotton balls to remove heavy makeup from your eyes and lips.
Dab water on your face and apply a quarter-size amount of facial cleanser to your face. Avoiding your eye area, apply facial cleanser to your chin, cheeks and nose.
Dampen a clean cloth and wring out excess water. Use the cloth to scrub the cleanser into your face.
Rinse the cleanser from your face by splashing it with cool or warm water.
Wet your body in the shower and squirt an exfoliating body scrub on a shower poof. Rub the poof all over your body for one minute.
Tone
Place a cotton ball at the top of the opened toner container. Turn the bottle upside down so the ball is saturated with the toner.
Apply the toner to your face starting with your forehead. Rub the cotton ball across your nose and chin, too.
Toss away the cotton ball and dampen a new one to apply more toner to your face.
Microdermabrasion
Wet your face with cool water. Squeeze a dime-sized amount of microdermabrasion exfoliant on your fingers.
Rub the microdermabrasion exfoliant onto your face using your fingers.
Polish your skin on your cheekbones, forehead and nose. Pay special attention to areas that are prone to getting bumps. Do not get the product in your eyes. Polish your skin for no longer than a minute.
Rinse the microdermabrasion from your face with cool or warm water.
Squirt a dime-sized amount of the microdermabrasion's replenishing liquid into the palm of your hand. Apply the liquid to your skin to reseal the pores.
Moisturize
Dab moisturizer on your fingertips.
Rub the oil-free moisturizer with sunscreen on to your entire face and body.
Apply the moisturizer to your neck by sweeping the product up and outward. This will slow down the look of "turkey neck."