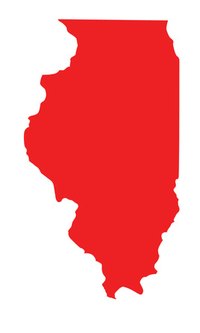 Many businesses in Illinois are required to pay sales taxes and file a Sales and Use Tax return annually. A preprinted ST-1 form is mailed to businesses that are required to file each year. The Illinois Department of Revenue also allows sales tax return preparation and filing online, including online payment. Whether you file a paper return or file online, the instructions for preparing the ST-1 return are the same.
Things You'll Need
Preprinted ST-1 form
Account ID number
Personal identification number or Social Security number of an authorized officer of the business
Enter the amount of liquor or alcoholic beverage sales for your business, if applicable.
Enter the amount you received from sales of merchandise and services, including taxes and service charges.
Determine and enter the amount of tax on your receipts.
Multiply the amount on line 9 by the percentage printed on line 10 to determine your discount if you are filing before the deadline.
Determine your tax on purchases. Enter your cost of merchandise, qualifying food, drugs, and medical appliance purchases. Multiply your total by the tax rate shown, and add all categories to determine your net tax due.
Enter any credits you have, including the manufacturers purchasing credit, or MPC, and any prepayment for fuel taxes. Enter any quarterly payments you made, and any prior overpayment you made, to use it toward what you owe. Enter the amount of excess tax collection if you collected more tax than what is due, and any credit memorandums you would like to use.
Send your return, along with a check or money order, to lllinois Department of Revenue, Retailers Occupation Tax Unit, Springfield, IL 62796-0001.
Or enter your checking or savings account information for an automatic withdrawal online.