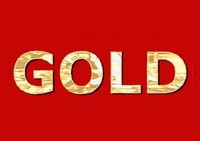 You can claim mineral rights on federal land but not on privately-owned land. The government office to contact about staking a claim is the Bureau of Land Management (BLM) or the U.S. Forest Service. If someone has already staked a claim on a piece of land you are interested in, it will be filed with one of these agencies and you cannot claim mineral rights in that area. But you can purchase the claim from the owner if they are willing to sell or, if the owner has not paid all the claim renewal fees, you may be able to pay the fees and take over the claim.
Things You'll Need
Locate an area on federally-owned land where you wish to stake a claim. The maximum number of acres you can claim is 20. If you have a group of people you want to stake a claim with, each person can claim 20 acres, adding up to a total of 140 acres maximum for the group. Research to make sure your claim is not intruding on someone else's claim. Do this by contacting the local U.S. Forest Service or BLM office.
Check to make sure the land is not a national park, wildlife preserve, next to a national monument or on an Indian reservation. These federal lands are excluded.
Mark the corners of your claim by hammering 4 small, wooden stakes into the ground.
File the claim at the closest county clerk office and pay the fee. Give the map coordinates of your claim. Include the geological coordinates, your name or company name, the dates, the type of claim, and any physical description of the land. The two types of claims are lode and placer. Placer pertains to using a pan, sluice, dry washer or the like, whereas a lode claim involves digging.
Apply for the claim at your local BLM or U.S. Forest Service office. Do this by mailing a letter of your county clerk filing to your local BLM or U.S. Forest Service office.
Attach your claim letter and filing to the stakes on your claim in a waterproof canister.