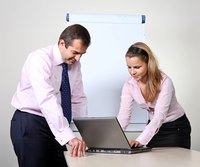 Starting a 501(c)(3) tax-exempt organization in California is much the same as any other state but there are some differences. Section 5000 of the California Corporations Code explains the Nonprofit Corporations Law in the State of California. In that state nonprofit corporations are broken down into three areas: Religious, public benefit corporations and mutual benefit corporations.
Filing for federal status is the first step to starting a 501(c)(3) in California. Publication 557: Tax Exempt Status for Your Organization explains the process for complying with federal rules for forming a tax exempt organization. For a 501(c)(3) anywhere in the U.S. applicants will have to fill out IRS Form 1023: Application for Recognition of Exemption Under Section 501(c)(3) of the Internal Revenue Code. Many of the attachments included with that form including a business plan, fundraising plan, statement of purpose, bylaws, articles of incorporation and multi-year budget will all be necessary to file with state and local authorities in California.
File with the California Secretary of State. The California Secretary of State Business Programs Divisions provides those starting a nonprofit company with samples of the organizing documents that must be filed under California law. Once you determine what type of nonprofit, a sample incorporation articles are provided. They can also be found at the California Secretary of State's website. The fees are $30 for incorporation papers plus an additional $15 if you the applicant wish to file in person in the Sacramento office.
Apply for franchise tax exemption. Once the articles of incorporation are filed with the Secretary of State's office, take an endorsed copy of the articles of incorporation and provide them with an application for franchise tax exemption and apply to the Franchise Tax Exemption Board for a franchise tax exemption. Otherwise, at a minimum a business pays $800 per year in franchise taxes. Supply that with any other necessary documentation, such as the documentation provided with IRS Form 1023 to: Franchise Tax Board, P.O. Box 942857, Sacramento, California 94257-4041.
The form need for the tax exemption is FTB 3500 and it can be downloaded from the Franchise Tax Board's website.