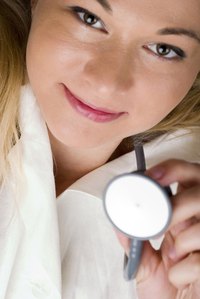 Kaiser Permanente, a health-care provider, features a selection of facilities and doctors. Kaiser works like an HMO. If you elect to user Kaiser for your health insurance coverage, you must typically visit Kaiser facilities to receive discounted care. However, Kaiser also has emergency coverage all over the world. You can find a Kaiser doctor easily by visiting the Kaiser Permanente website and using the search feature.
Things You'll Need
Kaiser Permanente coverage
Visit the Kaiser Permanente website at KaiserPermanente.org. You may elect to register for a user ID. This will allow you to check your health information, such as medical history online. You do not need to register to find a doctor or facility.
Select the "Locate Our Services" tab on the home page.
Select a region from the pull-down menu.
Choose "Selecting a Physician."
Select the "Choose a Doctor Now" link.
Select the "Ready to Choose" option in the box. You may wish to first choose the other option, which allows you to get information on the doctors available in your area. If you elect to get information first, you will select your desired provider type—family medicine, ob/gyn or pediatrics—enter your zip code, and choose a distance range.
Provide your information. The form asks for last name, month and year of birth, and your Kaiser Permanente medical record number.
Look through the provider options and choose a doctor.