In layman's terms, an "interline agreement" is a partnership between two airlines which allows each to sell the other's tickets, transport the other's customers in the event or an emergency or inconvenience and check baggage through to a final destination on either airline. Before traveling, you need to ensure all the airlines on which you're traveling have interline agreements. Otherwise you'll need to claim and re-check your baggage at each stop. You also need to inform the airline associate of your full itinerary, as she may not be able to see it upon entering your information.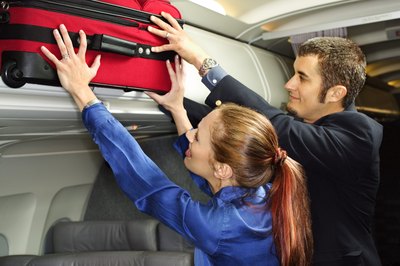 Step 1
Check to see whether if the airlines you're flying have interline agreements before booking. If you're flying with any U.S. "legacy" carrier, chances are you're covered--American Airlines, for instance, has interline agreements with Delta, United, US Airways and Continental. Southwest Airlines, on the other hand, does not interline baggage with other carriers.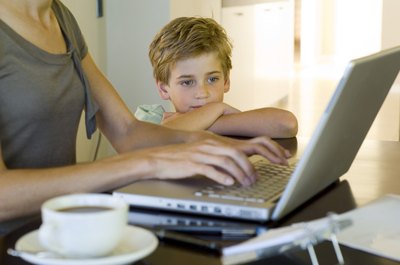 Step 2
Inform the airline with whom you check in of your entire itinerary. Interline agreements--unlike, say, "codeshare" agreements--don't allow airlines to see trips not booked on themselves or their partners. The associate will need to manually access disparate legs of your journey.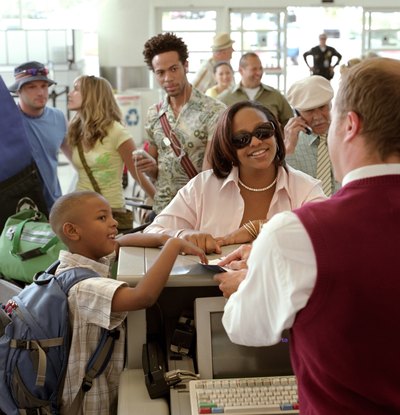 Step 3
Research and be aware of the protocols for international connections. For example, if you're flying from New York to Paris on Air France and then Paris to Geneva on Swiss, you'll need to re-claim your baggage at Charles de Gaulle customs regardless of how far it's checked through. Before you drop it with airline attendants at the connecting airport, make sure its tag indicates your final destination.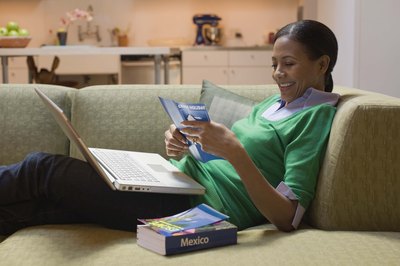 Step 4
Visit the baggage office of the final airline you travel if your bag doesn't show up on the carousel. As your bag had tags from multiple airlines on it, the carrier may have chosen to bring it into the office by default--the likelihood, for example, of you being delayed is much higher when you travel multiple carriers.