The ultraviolet rays in sunlight cause a bleaching effect in unprotected shop signs. Fortunately, there are products that can effectively eliminate or reduce fading while keeping the signs visible. These solutions range from temporary to permanent fixes.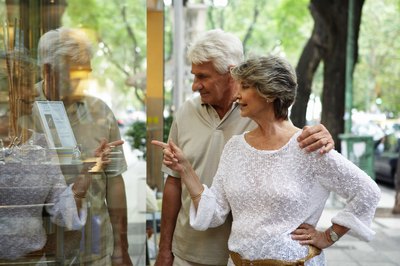 Window Film
Window film is a polyester coating applied to the inside of a window. Manufacturers offer several varieties designed for auto and architectural use. Consider selecting window films that have been treated with a UV coating for your store windows. Clear UV window films can filter out up to 99 percent of UV radiation. Films that also have solar control properties can further reduce fading. Retailers sell window film kits that contain everything you need to apply the product, or you could have it professionally installed.
Solar Screen Shades
Solar screen shades reduce glare and block out UV rays, protecting signs and merchandise from fading and lowering cooling costs. These consist of layers of Mylar that have been heat pressed together. The shades are available in various tints but clear versions allow the most visibility of signs inside the store without distortion. Retailers sell interior and exterior solar screens.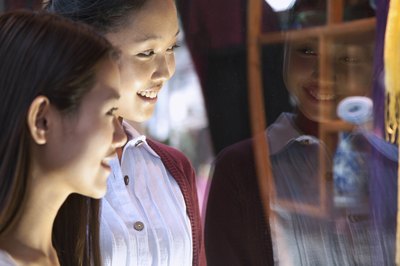 Signs Printed with UV Ink
Products printed with UV inks resist fading for longer periods of time, unlike items printed with some inks, such as water-based inks. Printers cure the ink with UV light, which hardens it instantaneously. The process creates a hardened film that protects the color and makes it more durable. According to FESPA, UV inks are best for indoor applications, including signage and window graphics.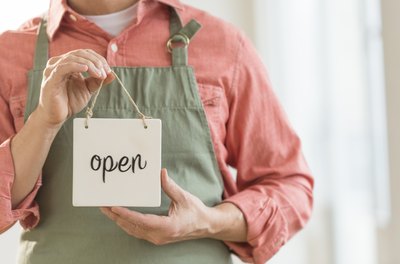 Awnings
Awnings mounted above windows significantly reduce the amount of sunlight entering a room. According to information from the Consumer Energy Center, they reduce incoming heat by 65 percent for south facing windows and 77 percent for eastern and western facing windows. Installing them over your store windows can prevent the bleaching effects of sunlight on your signs and merchandise. They also keep the room cooler.